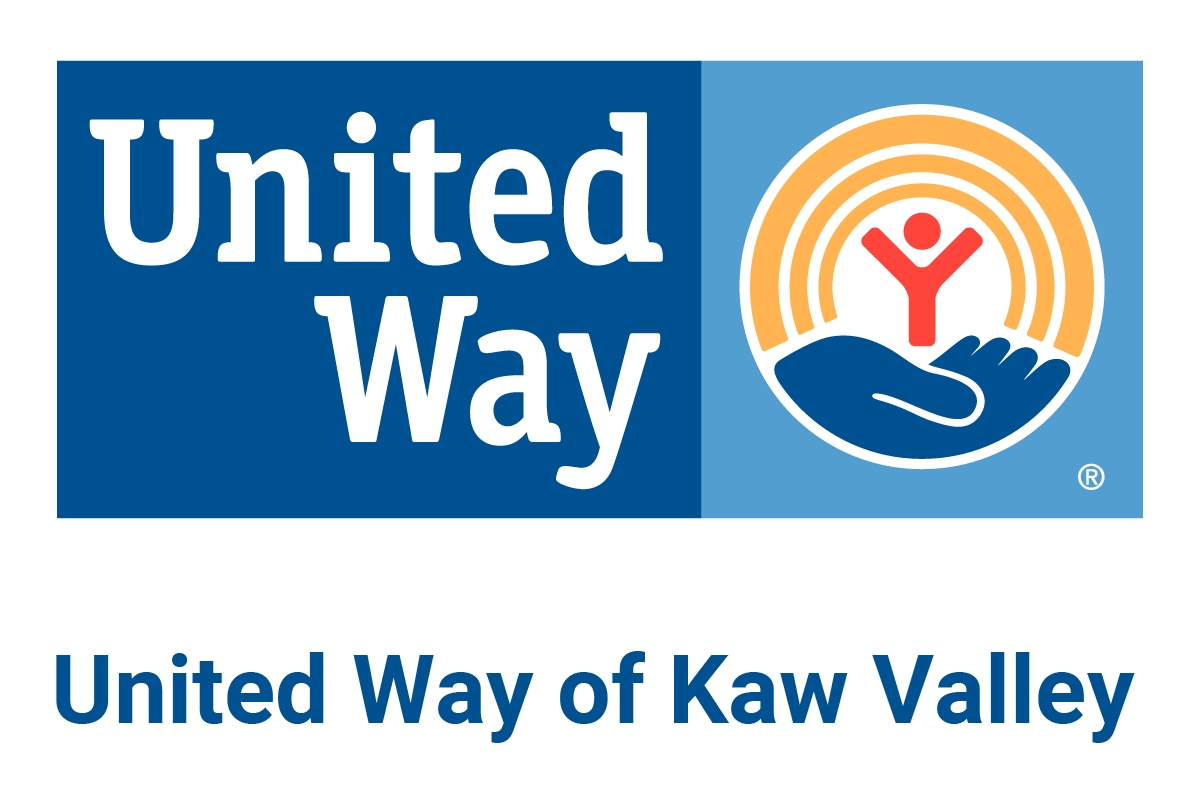 We are off to a great start as United Way of Kaw Valley. In the first two months of 2023 we've:
Continued the complex process of merging two different donor management systems. That process should be completed by July 1.
Migrated most of the relevant content to the new site at uwkawvalley.org. The navigation on the new site is much easier, with drop-down menus that let you navigate the entire site from just about every page. 
Conducted our first board retreat as a merged organization.
Started the rebranding and refreshing of all our campaign materials for this Fall.
Installed our new signage at both 1127 Iowa in Lawrence and our Topeka office at 1527 SW Fairlawn.
-----------------------------------------------------------------------------------------------------------------
In September 2022, United Way of Greater Topeka and United Way of Douglas County officially merged to become United Way of Kaw Valley. We are excited for this next step in our work to create strong, healthy, and equitable communities.
Read the press release (PDF file)
Watch the Facebook live of the August 3 press conference with United Way of Douglas County Board Chair Kurt Schueler, United Way of Greater Topeka Board Chair Matt All, and CEO Jessica Lehnherr.
Watch the Facebook Live - United Way Wednesday - Merger Update 10/5
Local Guidance and Investment Are Key
Both board chairs affirmed that United Way's work in Douglas County would continue to be funded with donations made in Douglas County and would continue to be defined by Douglas County volunteers.
UWGT's work in Jackson County provides a existing model for merging with an eye to local control of funds. Donations given in one county stay with that county unless a donor specifies otherwise, and donors always have a choice.
Maintaining local control of initiatives and impact choices also leaves that prioritizing and decision making in the hands of the volunteers who know their community best.
"It makes perfect sense," All said, "for Douglas County to define what works best for Douglas County in the best interest of Lawrence, Baldwin City and Eudora. Jackson
County has used a similar model for more than a decade in partnership with Topeka. They have a local advisory committee, local grantmaking, while at the same time benefitting from the support, talent and resources of a larger staff."
UWGT CEO Jessica Lehnherr said members of the communities would notice little immediate change because of the merger. "We have a lot of operational details to collaborate on as a unified staff," Lehnherr said. "Even though we'll be hitting our busiest time of the year, we'll be learning how things work in all four counties and deciding together what United Way of Kaw Valley becomes in its first phase."
While their names will change before current grants expire, neither organization will alter grant agreements that are currently active because of the merger. UWGT is in the final year of a pandemic-extended impact grant cycle and will announce new and re-focused opportunities this winter. Existing community grants and agreements with Americorps in Douglas County also will continue under the merged organization.
UWGT's bylaws require that current donors be given the opportunity to vote on a merger, so notifications will go out this week to anyone qualified to vote. Anyone receiving the notification can attend the virtual approval vote via Zoom at the August UWGT board meeting.
Lehnherr said that UWGT would provide updates on the merger in each month's UWGT digital newsletter. She invited anyone curious about the merger progress to subscribe to the newsletter using the button on the top of the UWGT web page at unitedwaytopeka.org.
###
ABOUT UNITED WAY OF GREATER TOPEKA
Until the Fight is Won.
Creating and cultivating an unbreakable network of support for a strong, healthy and equitable community.
United Way brings together people, companies and nonprofits in Shawnee, Jefferson and Jackson Counties to create positive sustainable change in education, financial stability and health. United Way remains dedicated to supporting Basic Needs, including food, rent and utilities, health and prescription access and safety from domestic violence.
ABOUT UNITED WAY OF DOUGLAS COUNTY
OUR MISSION: Fighting poverty and improving lives by Uniting Douglas County.
OUR VISION: A thriving, healthy and resilient Douglas County.
United Way of Douglas County is creating a more equitable community for us all. Through partnerships with nonprofits, local government, businesses, community advocates and volunteers, we are building a just and fair Douglas County with equitable inclusion in which all can participate, prosper, and reach their full potential. We invite you to join our fight. United, we can end poverty.