ROGER HILL VOLUNTEER CENTER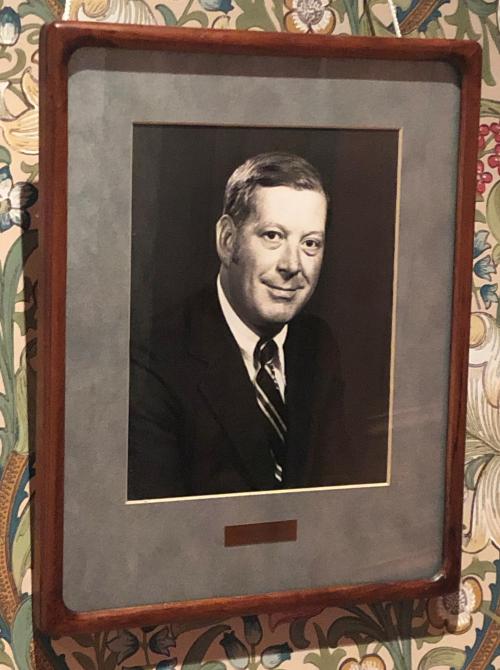 Founded in 1990, the Roger Hill Volunteer Center seeks to be a nexus for volunteer recruitment, coordination, and engagement for all of Douglas County. Named in honor of the late Roger Hill (pictured), the center seeks to promote volunteerism and help local nonprofits to utilize this invaluable resource in a way which is both effective and responsible. The United Way facilitates this through our website www.volunteerdouglascounty.org, as well as overseeing the Volunteer Managers Group, and working with local government to advise and contribute to volunteer initiatives as needed.
---
Volunteer Engagement Philosophy 
Volunteers are one of the greatest resources we have at United Way. People like you, who give their time, energy, and talents to provide help and inspire hope, are essential to our ability to deliver quality services. We are committed to creating opportunities for the community to be involved in our work and recognize the important role of volunteers in meeting our organizational and community goals. Our program volunteers, Board and Advisory Committee members are priceless. 
---
United Way of Douglas County Volunteer Vision 
Support the mission of the United Way by enhancing volunteerism in Douglas County through an engaged and integrated volunteer program while increasing the utilization of skilled volunteers. 
---
GET INVOLVED
FOR VOLUNTEERS
Volunteer Website Guide for New Volunteers
Wallace-Galluzzi Volunteer of the Year
FOR VOLUNTEER MANAGERS
M.O.V.E. - Managers of Volunteer Engagement
VolunteerDouglasCounty.org Agency Site Guide 
Roger Hill - 2012 from Junior Achievement of Kansas on Vimeo.