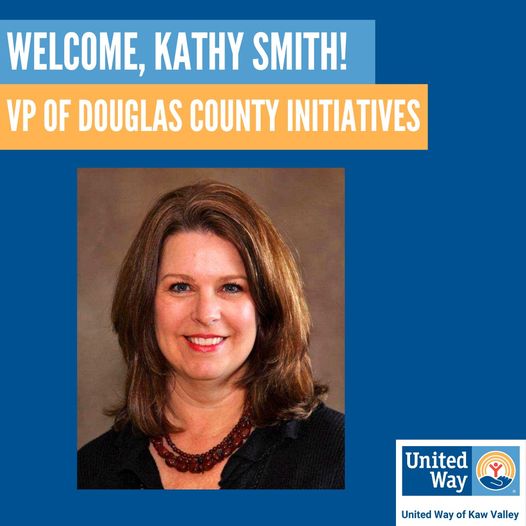 Join us in welcoming our newest team member- Kathy Smith, our new Vice President of Douglas County Initiatives!
Kathy is a Lawrence resident, who comes to us with years of nonprofit experience, including working in development, grant-making, and community engagement.
She'll be responsible for overseeing our important community investments in Douglas County, to include grant-making, building relationships with agency partners, and strategic planning for the future of impact throughout the community.
We are excited to have Kathy on our team!