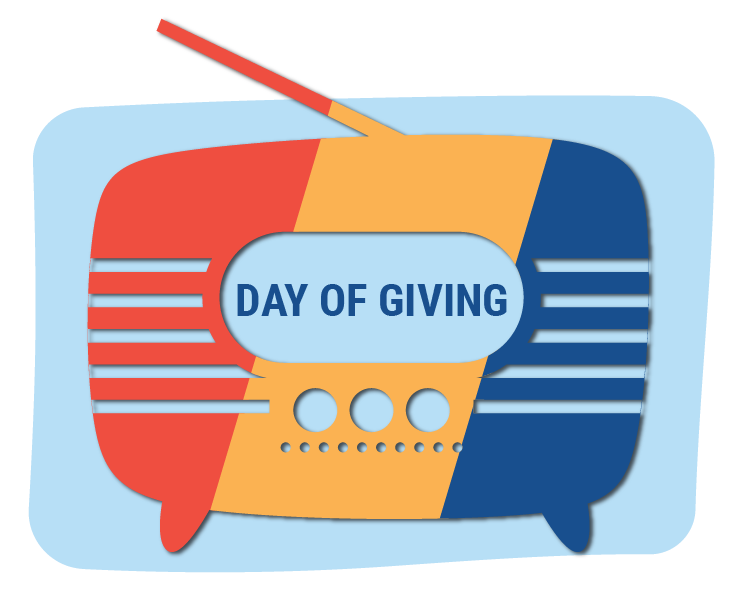 THANK YOU! WE RAISED OVER $30,000!
With the support of Great Plains Media, we hosted a radiothon across all 3 of their stations for the United Way of Kaw Valley Day of Giving in Douglas County. Donating to the United Way is a great way to support a wide range of agencies and programs throughout Douglas County. 
Visit uwkvdayofgiving.org to learn more about the UWKV Day of Giving!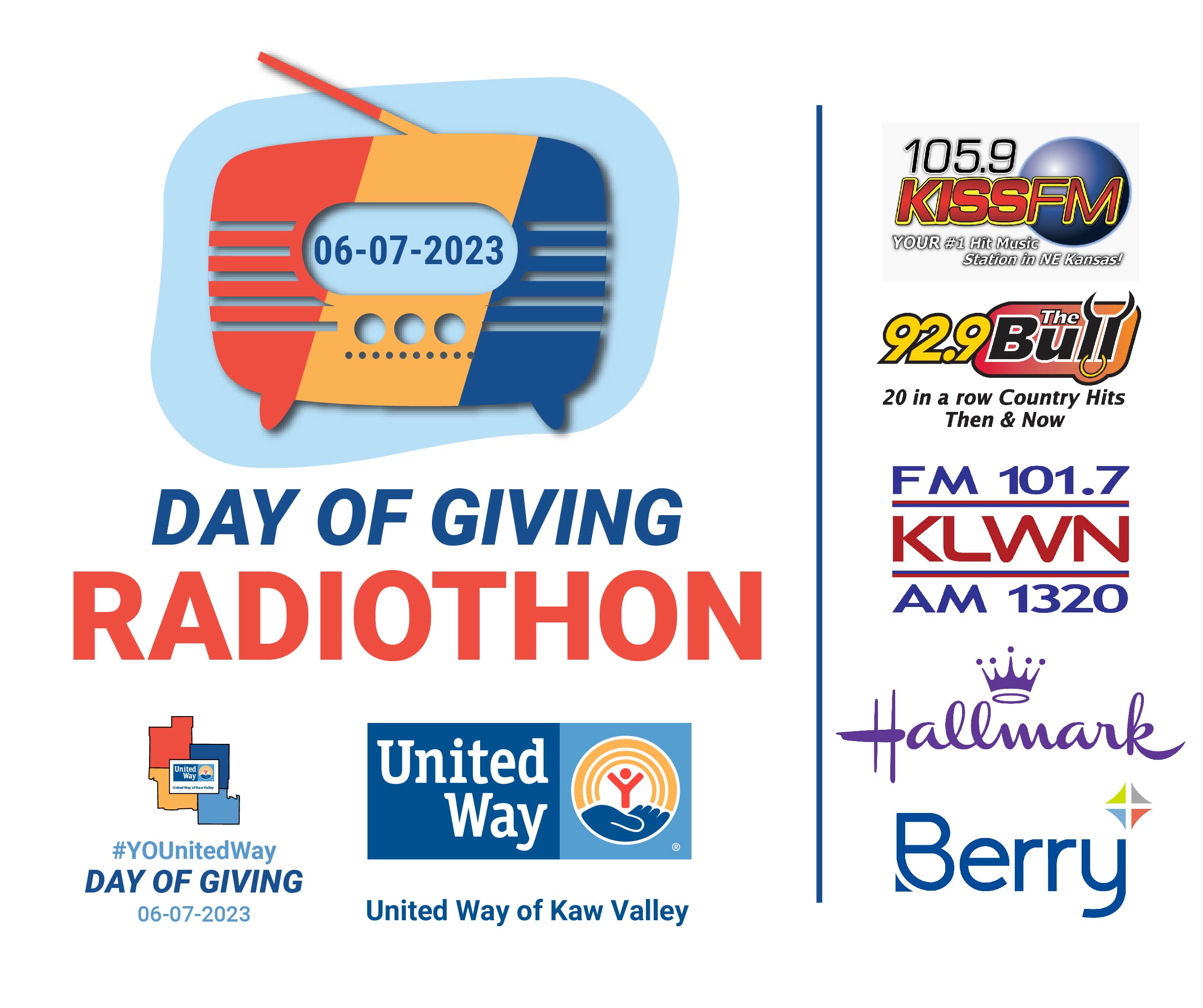 Here you can choose between several categories to focus your dollars. Douglas County focus areas are:
General Fund
Stabilizing Families
Racial Equity Grant Fund
Roger Hill Volunteer Center
Goal areas from Shawnee, Jackson and Jefferson counties also available.
DOUGLAS COUNTY GENERAL FUND
6AM - 6PM Berry Global - $1125 Match
6AM - 6PM MidAmerican Credit Union - $600 Match
6AM - 6PM Laird Noller Automotive - $500 Match
6AM - 6PM Dunco Heating & Cooling - $300 Match
6AM - 7AM & 5PM - 6PM Eldridge Hotel - $500 Match
STABILIZING FAMILIES GOAL
7AM - 8AM Heinen Outdoor Power Equipment - $250 Match
8AM - 9AM Arbor court - $250 Match
3PM - 4PM  Downtown Barber Shop - $250 Match
4PM - 5PM Clinton Parkway Nursery - $250 Match
RACIAL EQUITY GOAL
9AM - 10AM Mama's Tamale Shop - $250 Match
10AM - 11AM Burrito King - $250 Match
11AM - 12PM Blue Cross Blue Shield - $250 Match
ROGER HILL VOLUNTEER CENTER
6AM - 6PM Hallmark Cards - $1,125 Match
12PM - 1PM S. Thetics Medspa & Wellbeing - $250 Match
1PM - 2PM Checkers Grocery - $250 Match
2PM - 3PM Pome On The Range - $250 Match
---
CRUISIN' FOR A CAUSE
See where the 105.9 KISS Cruiser we will be around town for Day of Giving! Sponsored by Laird Noller Automotive

FOOD DRIVE AT CHECKERS
1-2pm
(2300 Louisiana St. Lawrence, KS)
DOWNTOWN BARBER SHOP
3-4pm
(824 Mass St. Lawrence, KS)
ELDRIDGE HOTEL
5-6pm
(701 Mass St. Lawrence, KS)
OTHER EVENTS
Celebrate our day with volunteer events and youth engagement activities.
YOUTH ENGAGEMENT
Youth Service Coalition - Summer Kick-off -
6:30-8:30PM at Centennial Park - West Shelter
(600 Rockledge Rd. Lawrence, KS).